Premmie baby education research calls for teacher help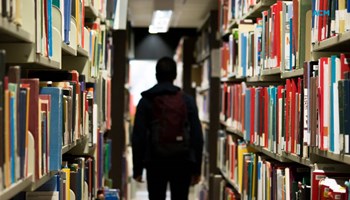 We are still actively recruiting teachers for our study, which focuses on understanding teacher perceptions of the development of children born preterm.
The project has great potential to support educators in their work and foster good learning outcomes for affected children. 
The teacher survey takes around 15 minutes to complete and covers topics including basic demographic information, teaching background and experience, training and information needs and existing knowledge about preterm birth.
Have a read of the importance of this study in an
article
published by The Canberra Times. 
To participate, all you need to do is to fill out an anonymous online survey by either scanning the QR code below or clicking on this
link
.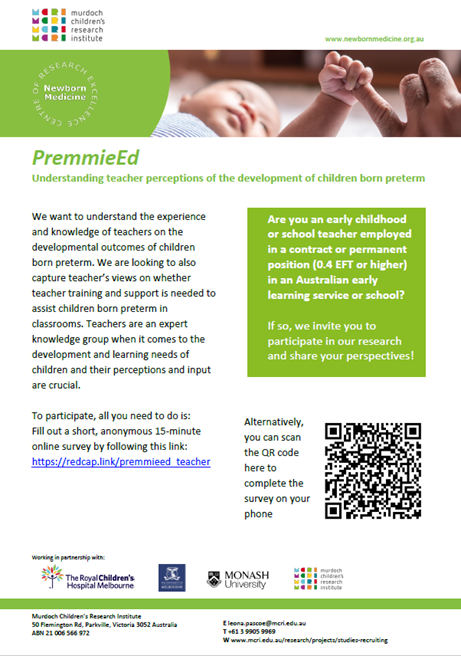 For any questions about this project, please email Dr Simonne Collins at simonne.collins@mcri.edu.au or Dr Leona Pascoe at leona.pascoe@mcri.edu.au.
Proudly in partnership with