Seeking children born very preterm & families
We are seeking 10-14 year old children born very preterm and their families! We want to hear about your experiences of participating in physical activity.
Physical activity is important for both physical and mental health, but children born early or preterm participate in less physical activity than children born on time. This research is about understanding barriers to physical activity. 
Interested in participating or would like to find out more? Scan the QR code below or simply fill out this online form.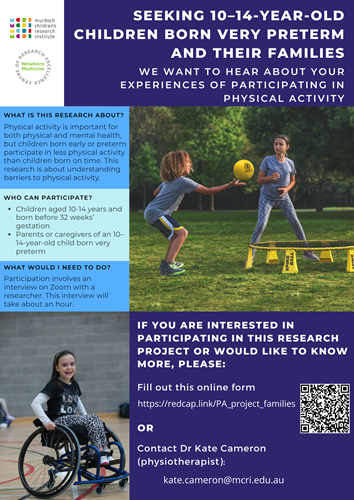 Proudly in partnership with