Preterm Infant Outcomes at 24 Months After Clinician-Supported Web-Based Intervention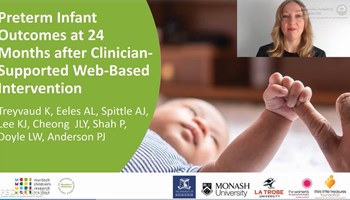 This study led by Dr. Karli Treyvaud examines the effectiveness of a clinician-assisted, web-based early intervention program for families after the premature birth of their baby.
It was found that these intervention programs for preterm infants had a positive effect on the parent–child relationship and maternal mental health immediately after the intervention but potentially little effect on child development.
To view the video abstract, please click on this link. Congrats to Dr. Karli and team for publishing this study in the American Academy of Pediatrics journal!
Proudly in partnership with