Research News: Cell Therapy for the Preterm Infant - The Renewal Project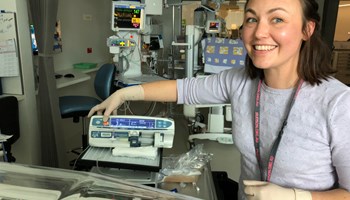 CRE in Newborn Medicine PhD candidate Dr Liz Baker speaks about her research Project Renewal - Reducing Neonatal Lung Disease with Amnion Cells. Liz recently published a paper in the Archives of Disease in Childhood - Fetal and Neonatal Edition which details the laboratory evidence for cell therapy in the treatments of brain and lung injury suffered by preterm babies and the challenges in the field. Now Renewal is moving this therapy into clinical trial.
Liz will also be presenting at the PAS Summer Series online. 
You can find details about this here
Info on webinar series :https://2020.pas-meeting.org/webinar-events-calendar/​
Proudly in partnership with