2020 Newborn Medicine Online Forum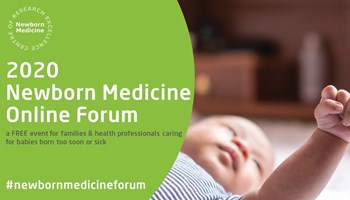 Thanks for your interest in the 2020 Newborn Medicine Forum ! We had an overwhelming response with 580 attendees tuning in live on Wednesday 9th September. A recording of the event will be made available on our website soon and we look forward to bringing you the next online event.
The Centre of Research Excellence (CRE) in Newborn Medicine is excited to bring you the 2020 Newborn Medicine Online Forum which will celebrate the work of our past and detail the work of our future. This is an event for health professionals and families involved in the care of babies born early or sick. 
Professor Jeanie Cheong, Principal Research Fellow at the Murdoch Children's Research Institute, and consultant neonatologist at the Royal Women's Hospital in Melbourne, where she is the lead Clinician in the High Risk Newborn Follow Up Clinic, is the Director of the CRE in Newborn Medicine. With research expertise in the long-term health and developmental outcomes of babies born preterm, Jeanie said of the work of the CRE in Newborn Medicine "Having been collaborating for 10 years, we spent many years understanding why babies born sick and preterm have health and developmental challenges when they grow up. Now, one year into our third 5-year term and armed with a deep understanding of what those challenges are, we've moved on to the next step; identifying and understanding what the risk factors are. We are working towards improving outcomes by trialling new treatments and new interventions that can maximise these children reaching their full potential." 
Jeanie believes that the online forum is a way for the team to broaden collaborations in bringing this vision to reality "We are looking forward to engaging with other health professionals, researchers and importantly families, for whom these new treatments will have the biggest impact."
CRE in Newborn Medicine Investigators will present a series of talks that encompass the wide range of research undertaken by the CRE. Registered participants are encouraged to submit questions which the team will discuss in a Q & A session at the end. "We look forward to answering questions and hearing ideas from families throughout the presentations so we can engage in a meaningful discussion of shared experiences" said Jeanie.
The program for the forum is below.
2020 Newborn Medicine Online Forum Program
Following an Introductory talk by Lex Doyle, there will be 4 presentations by Chief Investigators from the Centre of Research Excellence in Newborn Medicine. A Q & A session will follow.
Origins of the CRE in Newborn Medicine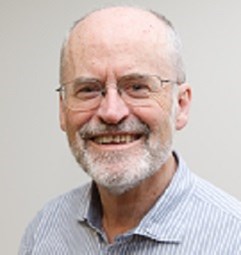 Professor Lex Doyle
Our CRE grew out of the need to improve the care and long-term outcomes of newborn babies, particularly those born too small or too early, and those who were unwell as babies and required intensive care. Over time the questions to be answered became more complex, and required more collaborators; hence our CRE in Newborn Medicine was created. Collectively we can achieve much more to improve the outcomes for our babies and their families than we can as individuals.
Helping Babies Breathe in the Delivery Room & Beyond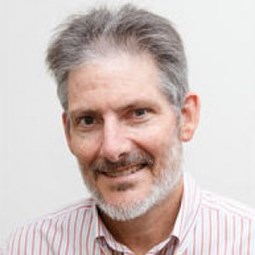 Professor Peter Davis
Peter Davis will outline the program of discovery being undertaken in the delivery room, including how best to resuscitate newborn infants, stabilisation of preterm infants with the umbilical cord intact, imaging the first breaths of life with lung ultrasound, and the challenges neonatal researchers face in this high-pressure environment.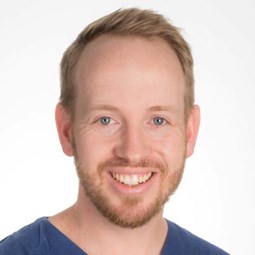 Associate Professor Brett Manley
Brett Manley will present some of the important trials the team have undertaken in the nursery to optimise the respiratory care of newborn infants, particularly preterm infants, including the international PLUSS trial that aims to improve outcomes for extremely preterm infants and is currently underway.
Life beyond the nursery - outcomes into adulthood
Professors Lex Doyle and Jeanie Cheong
Lex Doyle and Jeanie Cheong will present outcomes from the Victorian Infant Collaborative Study, a program of research that started in the 1970s, with the goal of understanding the health and developmental outcomes of babies born extremely preterm. This is the only program of its kind in Australia. They will draw upon exciting new research of how these babies are doing at 25 years' of age.
Understanding why developmental outcomes vary for children born very preterm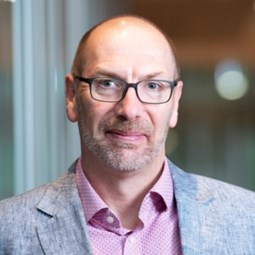 Professor Peter Anderson
The long-term outcome for children born very preterm differs from child to child, which makes it difficult for physicians to provide accurate prognostic information to families and targeted intervention strategies. For example, some children born very preterm have no obvious learning, motor, or behavioural difficulties, while others have mild to serious problems. This presentation will briefly outline the work of the Victorian Infant Brain Studies (VIBeS) team, who has spent the past 2 decades trying to understand the reasons for the variable outcomes following preterm birth, with a specific focus on the role of 1) brain changes at birth, 2) later brain development, 3) parental mental health, and 4) parenting.
Lessons Learned from partnering with families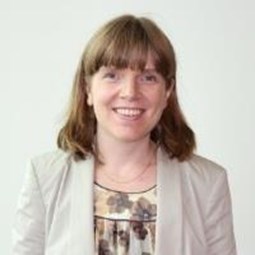 Professor Alicia Spittle
This presentation will highlight work from members of our CRE in Newborn Medicine Consumer Advisory Group including parents of babies born early or sick including their experiences in the research process and knowledge translation process and where to for the future.
Working in partnership with 
Proudly in partnership with