Interactive Facebook Live Session: ADHD and attention problems in children born preterm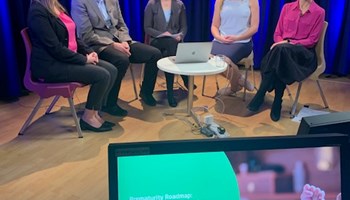 On Thursday 30 May, together with our partners Life's Little Treasures Foundation, the CRE in Newborn Medicine hosted its third interactive Facebook Live event for our Prematurity Roadmap series.
Hosted by Psychologist Karli Treyvaud, this time, we were talking all about ADHD and attention problems and preterm birth with a panel of experts, Co-Director of the Victorian Infant Brain Studies team and Chief Investigator on the CRE in Newborn Medicine, Professor Peter Anderson, Clinical Psychologist Associate Professor Emma Sciberras and Paediatrician, Researcher, Educator and Director of the RCH National Child Health Poll, Dr Anthea Rhodes. Christie MacDonald, mother to 9 year old daughter Penny born preterm, joined the panel to discuss her lived experience with having a child born prematurely and going on to be diagnosed with ADHD in her early schooling.
Our panellists answered families' questions about behavioural issues associated with ADHD and attention for preterm babies and what being born early might mean for long-term outcomes for these children.
Catch up on the discussion here [link to FB panel discussion on MCRI FB page], and stay tuned as the CRE in Newborn Medicine will be bringing families more Prematurity Roadmap content all new topics.
Proudly in partnership with