Ms Renae Allen - CRE Program Coordinator & Consumer Engagement Coordinator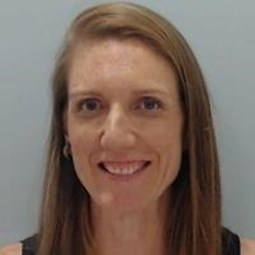 Renae started her career in medical research, working for 10 years in both Melbourne and London with a focus on Virology and Immunology. A passion to contribute to the health and wellbeing of children and their families led Renae into roles within the community sector, managing projects with a focus on community engagement for the Cancer Council Victoria, and then the early education research sector, in the Graduate School of Education at Melbourne University, contributing to longitudinal studies looking at the influences of different early educational settings to children's long term learning and developmental outcomes.
Renae came to the CRE Newborn Medicine as our Research Project Coordinator in 2019. Renae works alongside the Executive Committee to develop and implement the strategic direction of the CRE Newborn Medicine to drive engagement with partners and funding bodies to ensure their continued understanding of the contribution and unique value we add to the field. Renae further facilitates our Building Core Competencies Program, enabling professional development and training opportunities for our early career researchers, and oversees all external and internal communications, to ensure that our researchers and consumers, and the wider newborn medicine community, stay engaged and connected with the CRE Newborn Medicine through all our events and digital communications.
Renae is also our Consumer Engagement Coordinator and works closely with our consumers and researchers to expand consumer involvement in our research and translation activities, having been responsible for recruiting our Consumer Advisory Group in 2019. Renae developed and updates our systems, processes and resources to embed meaningful and best practice consumer engagement in our research program. Renae works closely with our Knowledge Translation Fellows to contribute to the development of relevant and evidence based, consumer-focused resources and events and is also an active member of Consumers In Research Collaboration and Learning Exchange (CIRCLE) in Parkville.
Renae sits on our Research, Mentoring and Policy & Practice Translation subcommittees.
Proudly in partnership with