Associate Professor Gehan Roberts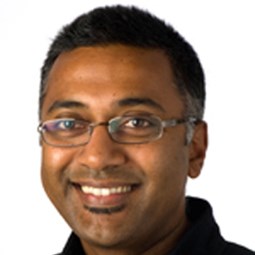 Gehan is a developmental-behavioural paediatrician and holds appointments with The Royal Children's Hospital, Centre for Community Child Health, the Murdoch Children's Research Institute, and the University of Melbourne. In 2016, Gehan was elected President of Neurodevelopmental and Behavioural Paediatric Society of Australasia, the peak body for Australasian doctors who care for children with developmental disorders.
Gehan's current clinical practice facilitate involvement in a wide variety of clinical experiences within the field of developmental and behavioural paediatrics. These include: individual consultation for referred patients, follow-up of patients for ongoing behavioural and psychopharmacological care and leading multidisciplinary teams in comprehensive evaluation of children aged infancy to school age, referred with developmental and behavioural concerns. In addition, he maintains an active involvement in general paediatrics, including both acute care and follow-up.
His clinical interests are in the fields of developmental evaluation, behavioural consultation, learning disabilities, psychopharmacology and general paediatrics. He is currently involved in research in the fields of developmental-behavioural paediatrics in the secondary care sector and also long-term outcomes of very premature infants. He is passionate about medical education and supervises paediatric advanced trainees as well as at Honours-, Masters- and Doctoral-level students. 
Gehan sits on the Policy & Practice Translation Subcommittee of the CRE in Newborn Medicine
Discover more about Gehan Roberts
Proudly in partnership with