Associate Professor Deanne K. Thompson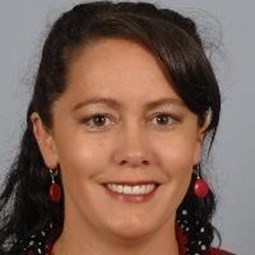 Deanne Thompson is Australia's leading MRI neuroscientist specialised in advanced infant image analysis. She leads the imaging component of >12 newborn medicine and neurodevelopment studies and is custodian of ~2000 paediatric brain MR images. She is a world leader in developing neonatal MRI analysis software and was chosen as one of 8 rapporteurs by Australian Academy of Science to produce policy document on 'Inspiring smarter brain research in Australia' from the Theo Murphy High Flyers Think Tank, launched at Parliament House in February 2014. This was influential in shaping Australian brain research, receiving much media attention, and resulted in the formation of the Australian Brain Alliance initiative. Her long-term vision is to enhance quality of life and improve outcomes for infants who experience an unfavourable start to life because of abnormal brain development or injury. 
Deanne is also active in promoting science, technology, engineering and medicine (STEM) to school students, conducting science workshops as part of Science Week, Brain Awareness Week, CSIRO's Scientists in Schools program, and Growing Tall Poppies symposiums, speaker at 6 schools and participate in programs held by Quantum Victoria and the Royal Society of Victoria. She engages with the community through Rotary, CSIRO's market of the mind, fundraising for 'Life's Little Treasures Foundation', as science guest speaker on a radio programs, and her research has been promoted in print and television. 
Deanne has 81 publications, 2/3 published in the top 10% journals and has been acknowledged by Australian Institute for Policy & Science for outstanding community engagement and scientific communication through a Young Tall Poppy science award (2014). Other awards for excellence in research include Early Career Researcher 'Discovery Award' and 'Rising star' award from Murdoch Children's Research Institute, as well as 4 competitive conference travel awards.     
Deanne is the co-chair of the Research Subcommittee in the CRE in Newborn Medicine.
Discover more about Deanne Thompson
Proudly in partnership with