Professor Alicia Spittle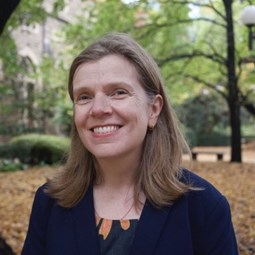 Alicia Spittle is a paediatric physiotherapist and international leader in early detection of motor impairments and early intervention for infants at high risk of developmental impairments. Alicia works clinically in the neonatal intensive care unit and follow-up clinic at the Royal Women's Hospital in Melbourne and as a lecturer in Paediatrics at the University of Melbourne.
Alicia leads the motor team within the Victorian Infant Brain Studies (VIBeS) group Murdoch Children's Research Institute, along with holding a clinical appointment at the Royal Women's Hospital, Melbourne.
Alicia's research on early neurodevelopmental assessments and intervention for preterm children has had worldwide impact and has received in excess of 1000 citations. Her Cochrane review of early developmental interventions, for preterm infants, which was originally published in 2007 and update in 2012 and 2015 has informed many subsequent randomised controlled trials of early intervention.
Alicia sits on the Executive of the CRE in Newborn Medicine, as well as being the co-chair of the Policy & Practice Translation Subcommittee.
Proudly in partnership with