Professor Peter Anderson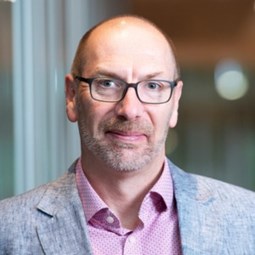 Peter Anderson is Professor of Paediatric Neuropsychology at the Monash Institute of Cognitive and Clinical Neurosciences, Monash University. His research interest lies in the cognitive development of children, and for over 15 years has focused on understanding the mechanisms underlying cognitive and learning problems in children born very preterm. Peter is involved in observational outcome studies, longitudinal neuroimaging studies, and numerous randomised controlled trials assessing the long-term benefits and consequences of a range of obstetric, perinatal, and developmental interventions, which has resulted in more than 280 publications.
Peter is the Co-Group Leader of the Victorian Infant Brain Studies (VIBEs) group, a multi-disciplinary research team based at the Murdoch Children's Research Institute in Melbourne, which focuses on understanding brain development of preterm newborns and designing and trialling new intervention programs for these children. He is also the senior psychologist in the Victorian Infant Collaborative Study Group (VICS), a world-leading research team in epidemiological cohorts of extremely preterm newborns which has large regional cohorts dating back to the 1970s.
Peter is founding co-director of the Australian Centre for Child Neuropsychological Studies (AC-CNS), the inaugural chair of the Australian Paediatric Neuropsychology Research Network, a board director of the Perinatal Society of Australia and New Zealand, and a member of both the Australian and New Zealand Neonatal Network Follow-up committee and the Adults born Preterm International Collaboration (APIC). Additionally, Peter is an ambassador for the Life's Little Treasures Foundation, a charity dedicated to providing support, friendship and information for families of children born premature or sick.
Peter has sat on the Executive of the CRE in Newborn Medicine since 2009 and will continue through this term, as well as bringing his passion for training the next generation of researchers to his participation in the Mentoring subcommittee.
Discover more about Peter Anderson
Proudly in partnership with